No, I'm not talking about popping open the prosecco bottles for the festive season, although I'm sure that will be happening too. I'm talking about all the fantastic opportunities there are for developing your child's language skills whilst playing with bubbles. Bubbles always go down well in our house with baby J. Whether it's bath time, play time or trying to distract her from teething pains during witching hour (a double whammy), bubbles are always guaranteed to provide loads of fun that your baby or toddler is not likely to tire of.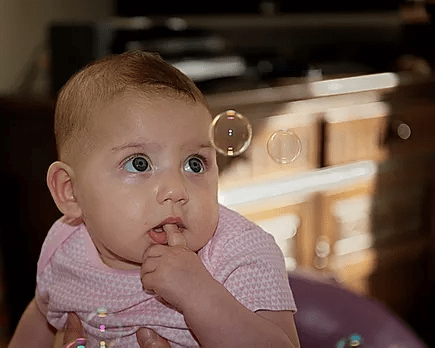 So, what is so great about bubbles? Bubbles are a great cause and effect game. You blow the wand, magical shiny bubbles appear and then just as soon as they've appeared, they're all gone, much to your baby's disbelief! Bubbles are also a great sensory item. Babies can watch them, track them, reach for them, pop them, feel them on their skin, hear them as they pop and if they're not so lucky, they may even taste them. Yuk!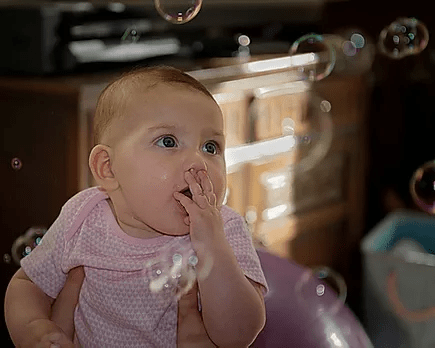 Bubbles always feature in a Speech and Language Therapists toolkit and we use them almost daily in our house too and because baby J never gets bored of them, I'm able to repeat all the key vocabulary to her over and over which is the best way for her to learn the words. I like to include the Makaton sign for 'bubbles' each time before I blow them and although she's not copying that yet, I can see her really watching my hand do the sign. I also repeat things like 'all gone,' 'pop', 'big bubble,' 'more' and 'ready, steady…blow!'
A really cool trick to do with bubbles is to catch one on the wand then bring the bubble close to your mouth (no doubt baby will follow it with their eyes) and then very gently say 'p p p' and watch the bubble dance around! This is a great way to introduce some speech sounds to your baby.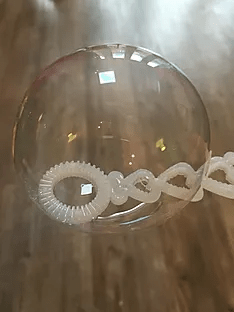 So if you're a last minute Christmas shopper like me, why not pop out and buy a few packets of bubbles for your little one's stocking. You're guaranteed to have lots of fun and do lots of talking!
Happy Holidays!