This is such a sweet little colour based activity to do with your child –  give it a try if you have a free morning or afternoon. It gets you both outside and the whole thing keeps your little one occupied for quite some time – always a win!
In terms of language development, the obvious focus here is on learning the names of different colours. This is a great way to learn them, and just that bit more exciting than using the usual coloured bricks or colour balls. We simply got a piece of white paper, and scribbled on lots of different colours with a felt tip. Then we stuck it on a clipboard, grabbed an old container, and off we went.
If your child isn't talking yet, you can help them to understand the colours first, by asking them: "See if you can find something red" and then supporting them to do this. If they are talking, you can encourage them to label the different colours they find.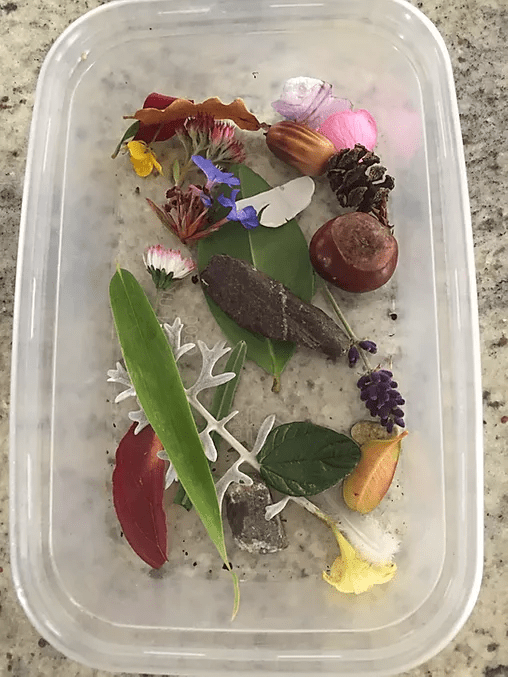 It's also a great opportunity to learn some new vocabulary too. N already knew his colours when we did this activity, but he learnt the words 'conker' and 'acorn' whilst we were out and about – we saw so many of them that it was a great opportunity to reinforce that new vocabulary for him.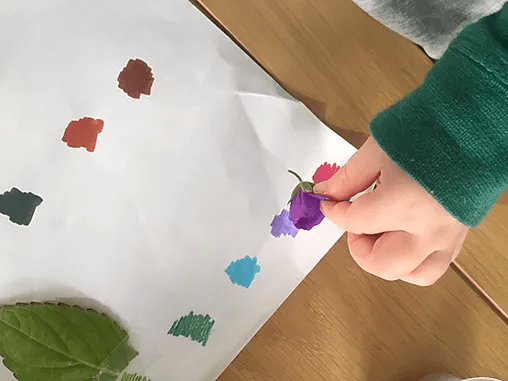 When we got home, we got out the sellotape, and N had a lovely time matching all of the objects to the different colours, and I helped him stick them down. He was so proud of his finished art work – though he is still quite concerned that we didn't find anything black, and reminds me of this most days!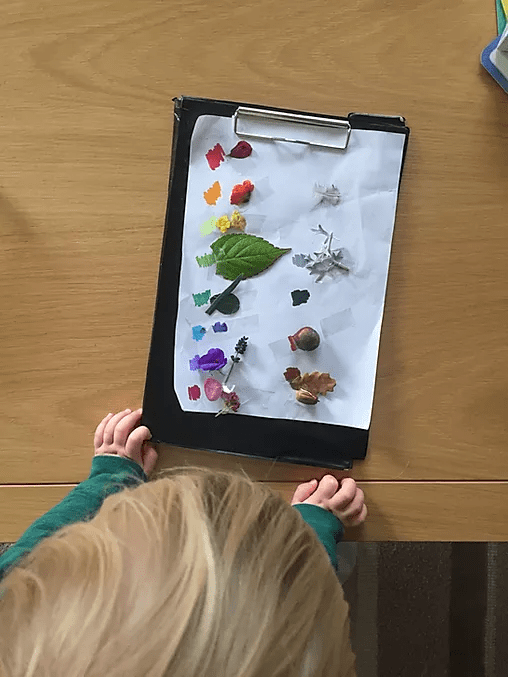 Do let us know if you have any concerns about your child's speech – contact us to book a free 15 minute consultation