Naomi was patient and caring with my 5year old ASD son. Even when he wasn't willing to do the tasks Naomi supported us as parents to carry them out. She is extremely knowledgeable and supportive and I would recommend her to anyone that needs speech therapy. Thank you
Mother of a 3 year old boy with speech disorder
My 3 1/2 yr old son has been seeing Ali now for nearly 5 months and his speech & pronunciation has improved incredibly! Not only have the exercises she has given him really worked, but he loves doing them as well and gets excited when I ask him to practice Ali's words… She makes the sessions creative and fun, incorporating different ways to keep their focus…
He is now saying words and long sentences clearly, that a few months ago we wouldn't have understood…. he also now expresses himself so much more than he would have done previously & it's made a huge difference!
I would highly recommended Ali to anyone! Not only is she an expert in her field but is so lovely with the children also! Ali, Z adores you & thanks so much again for all your help!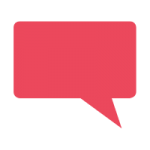 Parents of a 3 year old boy with Autism
It's difficult to summarise all the ways that Naomi has supported my son and our whole family unit. During each session, she was focused, energetic, caring and hands on. By identifying H's interests and sensory preferences, she was able to give us highly effective strategies in order to learn how to better communicate with our son. By building up our confidence and giving us tools, ideas and support, Naomi helped us to feel like good parents again. Since starting with Naomi, our son's small steps have accumulated into leaps and bounds of progress.The sky is the limit for any child with ASD and/or speech delay and it's with overwhelming thanks to Naomi that we truly believe that!
Parents of a 5 year old boy with Autism
We have no reservations in highly recommending Ali for any speech and language needs your child may have. She is enthusiastic, understanding, and motivated in helping our son to talk. She is always prepared for his sessions and ensures they are tailored to his needs and seeks our input throughout. We are so relieved to have finally found such a professional therapist.
Mother of a 4 year old boy with speech disorder
Ali has been so supportive with my son's speech disorder. She rapidly identified his areas of weakness and gave us easy to use strategies to improve the situation. He was immediately engaged by her games, he looks forward to the sessions and under Ali's kind and highly competent guidance he has made amazing progress. I would whole-heartedly recommend her and only wish we had engaged her services earlier.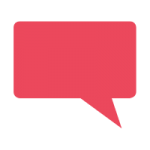 Mother of a 3 year old boy with language delay.
My son's language has progressed from severely delayed to approaching appropriate for his age. Ali has made a fantastic difference, teaching me as a mother how to help my son, and I am confident that I can continue to use the techniques she has taught me'.